MUMKIN has certified Agile coaches and Agile Team Facilitation certified coaches who help individuals, teams and enterprises to improve on their processes and move further along the path of success using agile methodology. Our certified coaches supervise the development of agile teams in order to make sure that they get efficient outcomes for the organization.
Our coaches lead teams through the implementation of processes that make team collaboration more productive and change easier to adopt by guiding the mangers and leaders to become agile leaders. Moreover, we offer  customized agile coaching plans to meet your vital deliverables.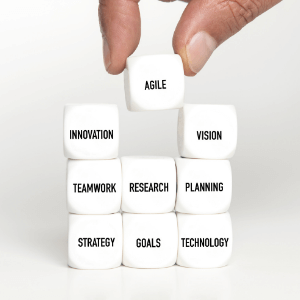 Agile Coaching Service with MUMKIN
MUMKIN coaches are ICP-ACC certified professionals which is one of the two knowledge-based certifications on the Agile coaching track. With this certification, our coaches are well-equipped to work as an agile coach and focuses on developing the mindset, roles and responsibilities while ensuring to create a safe environment for meaningful collaboration and healthy conflict resolution within an agile team.
We have experienced coaches for providing agile coaching who focus on teams and organizations as human systems. They focus on fostering an understanding regarding agile methodology and work on instilling the value of honing these skills to help individuals on an agile team.
Agile Team Facilitation Service with MUMKIN
MUMKIN coaches are also certified for the agile team facilitation. The ICP-ATF is one of the two knowledge-based certifications on the Agile coaching track. This certification mainly focuses on developing the mindset and roles of an agile team facilitator.
As the business world becomes more and more competitive, even small business adopt agile methods to keep up in the game. We facilitate teams by helping them adopt change in incremental steps, making it a natural process while ensuring maximum productivity at every step. 
Agile Transformation with MUMKIN
Our certified coaches help in developing people in the skills and mindsets of great Agile Coaching. MUMKIN also focuses on providing group facilitation tools and techniques that will help design meetings and workshops quite successfully in order to involve the entire audience and therefore, driving them towards agreed-upon outcomes. MUMKIN coaches can help your organization foster collaboration among teams and enable them to become self-organizing teams.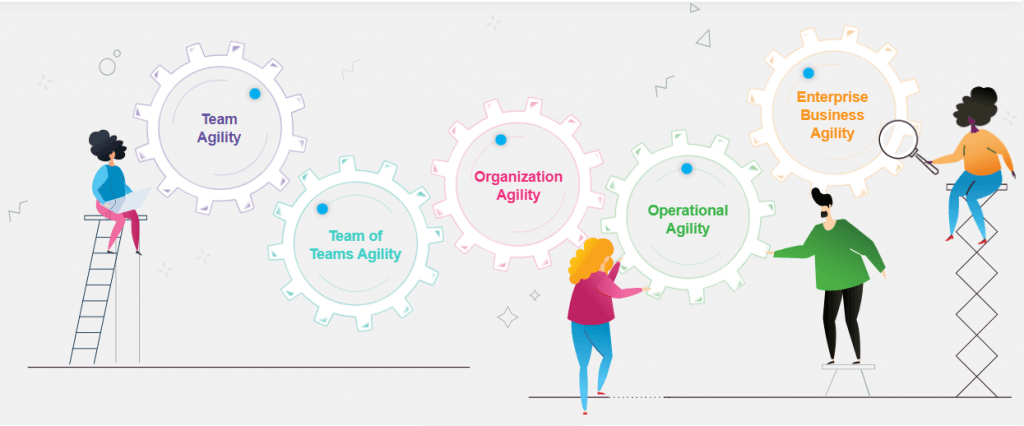 Agile coaching, becoming increasingly popular, focuses on improving an organization and its behaviors at different levels; from team to enterprise in successive steps, in order to enhance team collaboration and team productivity. Basically, agile coaching is a methodology that revolves around fostering an organizational change to change the work, behaviors, and results in the context of the development of solutions or products. Agile coaching makes adopting change a natural process instead of feeling pressured into accepting unwanted processes.
With MUMKIN, you can empower your people, teams, and organization to respond more swiftly, more qualitatively, and with less risk for business opportunities.
Agile Transformation Outcomes
Culture Mindset Transformation
MUMKIN helps transform the cultural mindset which is a way of thinking beyond simple competencies and skills. Cultural mindset transformation results in increased morale and increased productivity which in turn has a positive impact on profit and company revenue generation.
Agile Organization Transformation
MUMKIN coaches are certified professionals and they can transform your organization to become more successful and serve better with less risk for business opportunities. Our coaches provide significant support, resources, and time, and instill confidence in the teams that will result in organizational transformation.
Better Team Collaboration
Agile methodology focuses on people and interactions rather than processes and tools. This will enable an organization to enjoy a better collaboration among teams, thus increasing productivity at every level.
Improved Team Performance:
With an agile coach, people learn to work as a team, practicing respect and speaking honestly. These changes will result in improved team performance as team members come out to be more interested in working together for a common goal.
Increased Productivity
Since the focus is on people, an agile coach can increase your employees' morale creating a safe environment where people respect the work-life balance and give frequent honest feedbacks. This creates more engagement among teams resulting in better performance and productivity.
Essential Mindset Shifts
Our certified agile coaches will successfully make some key mindset changes in your team. We help teams work as one unit for a greater goal, while aligning personal goals with team goals. These teams become more receptive to changes that lead to higher productivity.
Self-Awareness or Self-Management
One of the critical agile coaching skills is self-management that can be learned and increased by working with an agile coach. Our coaches can empower your teams to become more self-aware and self-managed.
Agile Coaching Session is Just a Message Away!
MUMKIN offers customized life coaching sessions both in person as well as online so that you do not have to leave the comfort of your home. You can choose from our different packages what suits you the most. The time and frequency of coaching sessions will be decided by you. Contact us below for more details
Fields marked with an * are required
Would you like to speak to one of our advisers over the phone? Just submit your details and we'll be in touch shortly. You can also email us if you would prefer.