Solution-Focused Erickson Coaching
At MUMKIN, our coaches use solution-focused Erickson coaching methodology to help their clients achieve personal and professional development and success in any field. Solution-focused coaching methodology was introduced by an American psychiatrist and psychologist Milton Hyland Erickson, after whom the Erickson Coaching International was named.
Solution-focused coaching is based on proven tehniques, tools, and processes that help us to provide you tools for creating transformational changes in your life.
Solution-Focused Coaching Model
The Erickson coaching model or solution-focused coaching model is an approach based on unfolding new alternatives or choices for the clients by asking them powerful and meaningful questions. The Erickson coaching questions are designed to focus on creating solutions rather than evaluating the problems. As the name suggests, it is an approach that focuses on the future and not on the past.
The solution-focused Erickson coaching model focuses on envisioning a solution that can create a cooperative atmosphere where any past challenge can be overcome by the will of reaching a common goal.
We believe that coaching is a creative partnership between a client and a coach and clients can acquire specific, meaningful, and substantive changes in their personal as well as professional life through coaching engagement.
4 Pillars of Solution-Focused Erickson Coaching Methodology
MUMKIN team ensures the finest standards of human development training and therefore we unceasingly facilitate you hone the leadership qualities that are undeveloped within you. We follow the standard process of coaching which is accredited by the International Coaching Federation.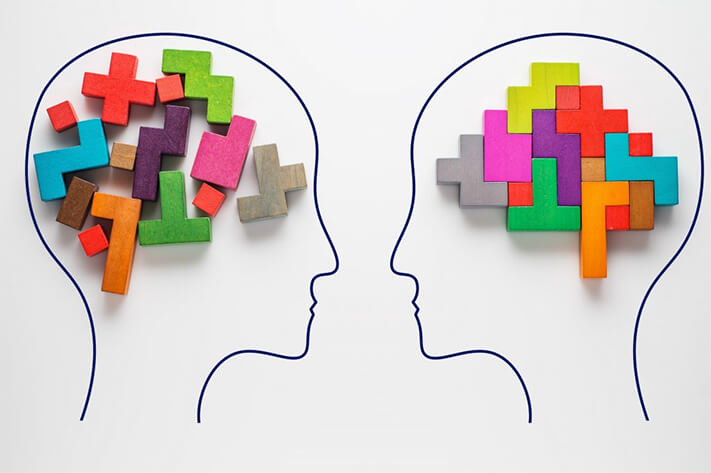 The solution-focused Erickson coaching model is based on the following 4 pillars.
Solution-Focused: Erickson's coaching model is designed to empower the clients to move towards the solution of their problem. It focuses on finding out the solution rather than dwelling on past experiences.
Systemic: The coach takes a systematic approach to help the client understand how different aspects of his life can influence one another within a whole. This will help him establish a holistic view of the client's nature and therefore, the coach can see how positive changes can fit into their bigger picture.
Client-Centered: Erickson coaching is client-centric which means that coaches strive to do the best job possible for their clients. It also entails trusting the client's inner resources and skills and respecting their agenda and future outcomes. It is all about the client and their goals.
Action-Oriented: The whole coaching process is highly action-oriented that pursues transformational change in the client's attitude, behavior, and habit formation. This is done through a SMART goal setting to help the clients perform specific, measurable, achievable, realistic, and timely steps that lead to his fundamental shifts.
3 Simple Reasons Solution-Focused Erickson Coaching Works
1. Strength-Focused Approach
It focuses on the strengths of the client and therefore, it always produces the best return on their investment. Our certified coaches work hard to empower the client to identify his strengths in order to leverage these strengths in the areas where they need improvement.
2. Problem-Solving Mindset
The coach lets the client define his problem and then he focuses on the goals that may lead to solutions to his problem. Since the coaching approach focuses on finding the solution, it gradually instills the problem-solving skills in the client. The coach has a bird's-eye view on his client's life and he can tap into the right system to empower his client to come up with the solution.
3. Self-Esteem Booster
Solution-focused coaching focuses on the present and the future. Our coaches are mainly concerned with their client's present problems and their future concerns. It is kind of a non-pathologizing approach where we do not see our clients as being deficient or sick in any way rather we make sure that we can boost their self-esteem. With our coaching standards, the client is empowered enough to walk alone even after the coaching sessions are over.
Solution-Focused Erickson Coaching Outcomes
Problem-Solving Skill: You become a solution-oriented individual who not only solves the problems but also establishes the ability to think critically.
Strength-Focused Mindset: You focus on your strengths and leverage them in your personal and professional life to gain success and accomplishments.
Positivity: You stay positive as you focus on solutions and also motivate others around you.
Communication Skills: Solution-focused mindset allows you to adapt your behavioral style to others and therefore, improves your communication skills.
Reduce Stress: Your stress level decreases significantly as your focus shifts from problems to solutions. Being solution-focused helps you manage your stress and therefore, provide you physical and mental benefits.
Academic & Behavioral Success: This approach is specifically helpful for the students as it helps improve problem-solving skills and self-esteem. Several studies have suggested positive academic and psychological outcomes.
Family Life: With a solution-focused mindset that focuses on strengths, you can create a positive environment within your family. This will have a positive impact on your children and family life.
Occupational Rehabilitation: No one can deny the importance of having a solution-focused mindset at work. With MUMKIN, you can easily cultivate a solutions-focused mindset that can bring a dramatic change in your professional life.
Want to know more? Connect with us!
Fields marked with an * are required
Would you like to speak to one of our advisers over the phone? Just submit your details and we'll be in touch shortly. You can also email us if you would prefer.