Emotional Intelligence Assessment

MUMKIN administers EQ-i 2.0 assessment to help you understand your strengths and areas of improvement to achieve success. EQ-i 2.0 is the standardized assessment for emotional intelligence. In the past 20 years, workplaces have started placing great importance on Emotional Intelligence (EI), as combined with other factors, EI can lead to better employee performance. But before we tell you why having EQ-i 2.0 assessment as part of your HR strategy is important, let's see what EI actually is. 
What is Emotional Intelligence (EI)?
Emotional Intelligence (EI), as reflected in the EQ-i 2.0 is the outlook of a person's overall well-being and the ability to be successful in life. A standard definition states that EI is
A set of emotional and social skills that influence the way we perceive and express ourselves, develop and maintain social relationships, cope with challenges, and use emotional information in an effective and meaningful way.
Over the years, EI has proven to be an important factor in analyses of human behavior and performance. People who exhibit higher level of emotional intelligence prove to be much more productive than those with lower EQ levels. High EQ people communicate more effectively, build stronger interpersonal relationships and have powerful coping strategies in the face of workplace stress. 
EQ when compared to IQ is a stronger measure, that can be calculated much more accurately, is less controversial, and can actually be strengthened with practice and deliberate strategies. While EQ is not the sole indicator of performance, it is a key factor that complements a person's technical and mental skills.  
Without a good level of emotional intelligence, human as well as organizational performance does not reach its true potential. EQ is not a static indicator, it changes over time, and with careful consideration and focus, EQ can be developed.
EQ combines with other factors such as genetic predispositions, intellectual capacity, trained skills, motivation, and environmental factors; all of which when combined together affect a person's ability to succeed and prosper in life.
There are various  areas where EI can be applied to achieve great results
● Leadership Development
● Executive Coaching
● Individual Development
● Team Development
● Organisational Development
● Student development
● Recruitment and Selection
● Career Exploration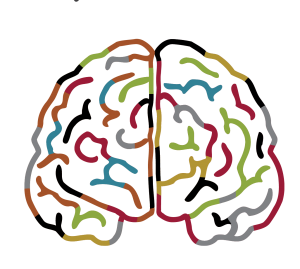 What is the EQ-i 2.0 Model?
For almost 20 years, consultants and organizations have trusted the results of EQ-i 2.0 (and its predecessor the EQ-i 1.0) to help improve human performance. EQ-i 2.0 is a psychometric assessment which measures emotional intelligence (EI) and its impact on people and the workplace. It is the first scientifically validated measure of EI, and provides coaches, counselors, HR professionals, and corporate executives with the functional utility to add rigor and accuracy to an organization's HR practices.
Download Emotional Intelligence Fact Sheet here.
The EQ-i 2.0 (Emotional Quotient Inventory) assessment measures the interaction between a person and the environment he/she operates in. It reflects on the overall well being of a person, affecting the person's ability to succeed in life. 
For organizations, assessing and evaluating employees' emotional intelligence can identify the areas  for targeted development programs and measures. This can lead to exponential increases in the employees' performance, interaction with others, and leadership potential. The development potentials the EQ-i 2.0 identifies, along with the targeted strategies it provides, make it a highly effective employee development tool.
The EQ-i 2.0 model focuses on five integral aspects of emotional and social functioning that have a great impact on performance. The EQ-i 2.0 features one EI score (Total EI), broken down into five composite scores (each further borken into 15 subscales) which measure these five distinct aspects.
EQ-i 2.0 can be used by organizations, combined with other hiring tools to hire emotionally intelligent, emotionally healthy and highly probable to be successful employees. A well crafted hiring policy leads to higher retention rates and lower turnovers, which lead to cost savings, and higher employee satisfaction and morale.
There are 6 different types of reports in the EQ-i 2.0 suite of assessments. Each report addresses a different emotional intelligence concern, from individual to corporate and from personal to leadership. One of the reports also deals with students wanting to pursue higher education. 
1. EQ-i 2.0 Workplace Report
This report offers an EI snapshot of the organization or an individual within the workplace at any given time. It can help create coaching and development opportunities for employees of the organization based on their EI scores.
2. Workplace EQ 360 Report
A multi-rater report used to gain insight into an individual's EQ 360 results, with in-depth analysis specific to a workplace context helping them learn about their emotional intelligence with different perspectives.
3. Leadership EQ 360 Report
Building on the features of the Workplace EQ 360 Report, this
multi-rater report helps individuals assess their EI with a leadership angle, and can focus on strengthening areas that will define them as great leaders.
4. EQ-i 2.0 Leadership Report
A self-report used when assessing leaders within an organization. This report evaluates the leadership potential and identifies the emotional intelligence areas needed to develop and strengthen to become an effective leader.
5. EQ-i 2.0 Group Report
A report used when an organization wishes to work on team-level strategies as it enables discussion around potential leadership, enhanced performance and increased team cooperation.
5. EQ-i 2.0 Group Report
A report is used when an organization wishes to work on team-level strategies as it enables discussion around potential leadership, enhanced performance and increased team cooperation.
Would you like to speak to one of our advisers over the phone? Just submit your details and we'll be in touch shortly. You can also email us if you would prefer.