Flip Corona Lockdown from Challenge to Opportunity
November 24, 2022
Posted by:

admin

Category:

Self Development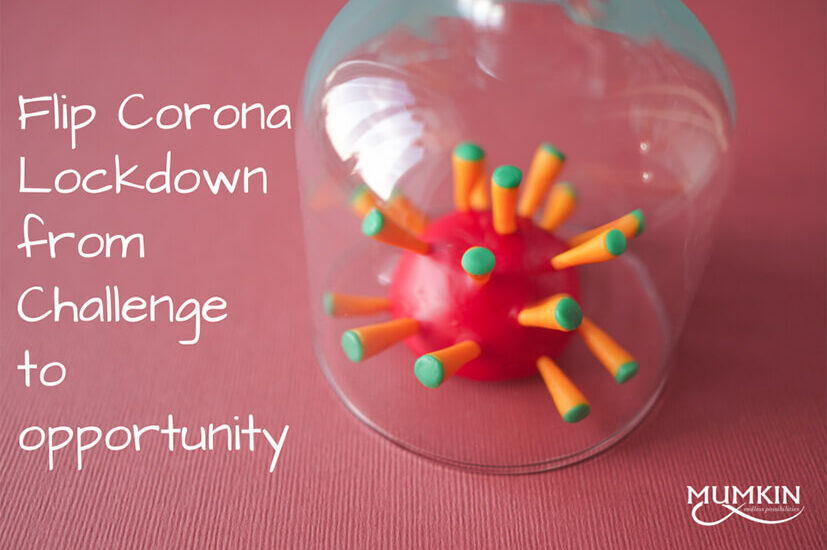 During a recent coaching session, one of my clients discussed the challenges he is currently facing due to mandatory work from home amid the coronavirus crisis. He is a father and three of his children must attend online classes due to school closures by the Government.
"It becomes very challenging when all three of them have their online classes at the same time and they all have needs that must be addressed simultaneously", he said.
He didn't have a plan to deal with the situation other than practicing and advising to washing hands and practice social distancing.
This unexpected turn of events has left many of us in a similar situation with only three options to react to this…
One is to panic and act irrationally. The second is to completely ignore it and do nothing about it as if it does not exist. Clearly, both options would not do any good in this situation.
The third option is to stay calm and act purposefully to make this time meaningful, thus making this Corona vacation productive for yourself and your family. This way, when this crisis ends (and in sha Allah it will), we will emerge as a better and stronger version of ourselves. We will have a deeper and richer relationship with people around us and a stronger connection with Allah. So, let's see how we can better deal with the coronavirus pandemic.
The following are some suggestions for making this time meaningful to achieve growth and improvement rather than falling into stress and despair.
1. Be Socially Responsible
Stay at your home and go out only when necessary. Dining out and meetings at coffee shops are not a necessity in these circumstances. Your pocket will also remain happy.
2. Health is Wealth.
They say, "Health is Wealth", so take care of your health right now. Do all you can to strengthen the immune system. Increase your intake of fresh fruit & vegetables; eliminate less nutritious food that has high sugar and preservatives. Take Vitamin supplements to boost your immune system, especially those containing Vitamin C. Drink lots of fluids to flush out the toxins and keep yourself hydrated. Get enough sleep and start practicing relaxation techniques like meditation to help you stay centered and calm.
3. Time Management
Use your time productively. It is an opportunity to complete the online course, or the certification that you wanted to do since last year but had no time. It is time to complete the book that you started last month but could not finish reading because your office routine was very time challenging.
4. De-clutter Your Home
Are there things that you know that you have, but haven't seen in years? This is a good time to declutter your home. Keep only the things you need and the things that fill you with joy. How amazing will it be to have a well-organized home with a place for everything and everything in its place?
5. Family Time
Spend quality time with your family and loved ones.
Pray together. If mosques in your area are temporarily closed, pray in congregation together with kids and family.
Read books together.
Discus your old memories and rejoice them.
Take the time to just sit and talk.
Teach your kids some new life skills, like cooking or how to change a flat tire. Bring out the gardening enthusiast in you
6. Start Self-Reflection
Are you living a happy life?
And are you happy about the way you see your future?
Are there things that you would like to change and how can you change it?
What type of people are you surrounded with in your social circle?
Are you a contributor or a consumer in society?
7. Connection with the Creator
This time is the best opportunity to strengthen your relationship with Allah. Regularize your routine about faraidh (mandatory prayers) and nawafil (optional prayers). Reflect upon what can make your bond with Allah stronger. Take stock of how you've spent your life so far. How happy are you with this and how can you improve it?
If tomorrow will be your last day, would you die having regrets, or would you die knowing that you lived a fulfilled and meaningful life?
The good news is that you are still alive and have the time to change.
Let's change this time of fear and uncertainty into a time of hope, and strengthen our relationship with Allah and with those around us. Let's make our lives meaningful and contribute in our best capacity to emerge out as the best version of ourselves.
Would you like to speak to one of our advisers over the phone? Just submit your details and we'll be in touch shortly. You can also email us if you would prefer.
[contact-form-7 404 "Not Found"]